West Coast Media Jobs - 7/22/20
Q&A with editor & writer Jamie Primeau, plus open roles at Meredith Corporation, KSBW & more!
Hey everyone,
Starting off this week with a Q&A with my former boss, Jamie Primeau! We worked together at Bustle for many years and, before that, she worked at Seventeen and Scholastic. Jamie's bylines have also appeared on Today.com, Cosmopolitan, and Metro New York.
Now, she's an editor and writer at Nicki Swift, a website we've listed several jobs from in the past. Please note that Jamie isn't a hiring manager there and doesn't set freelance rates, but she is a wonderful editor and an even better friend. (She also has the best ice cream recommendations!)
Read on for more about Jamie's journey, her advice for journalists during this pandemic, and her favorite Summer 2020 ice cream.
---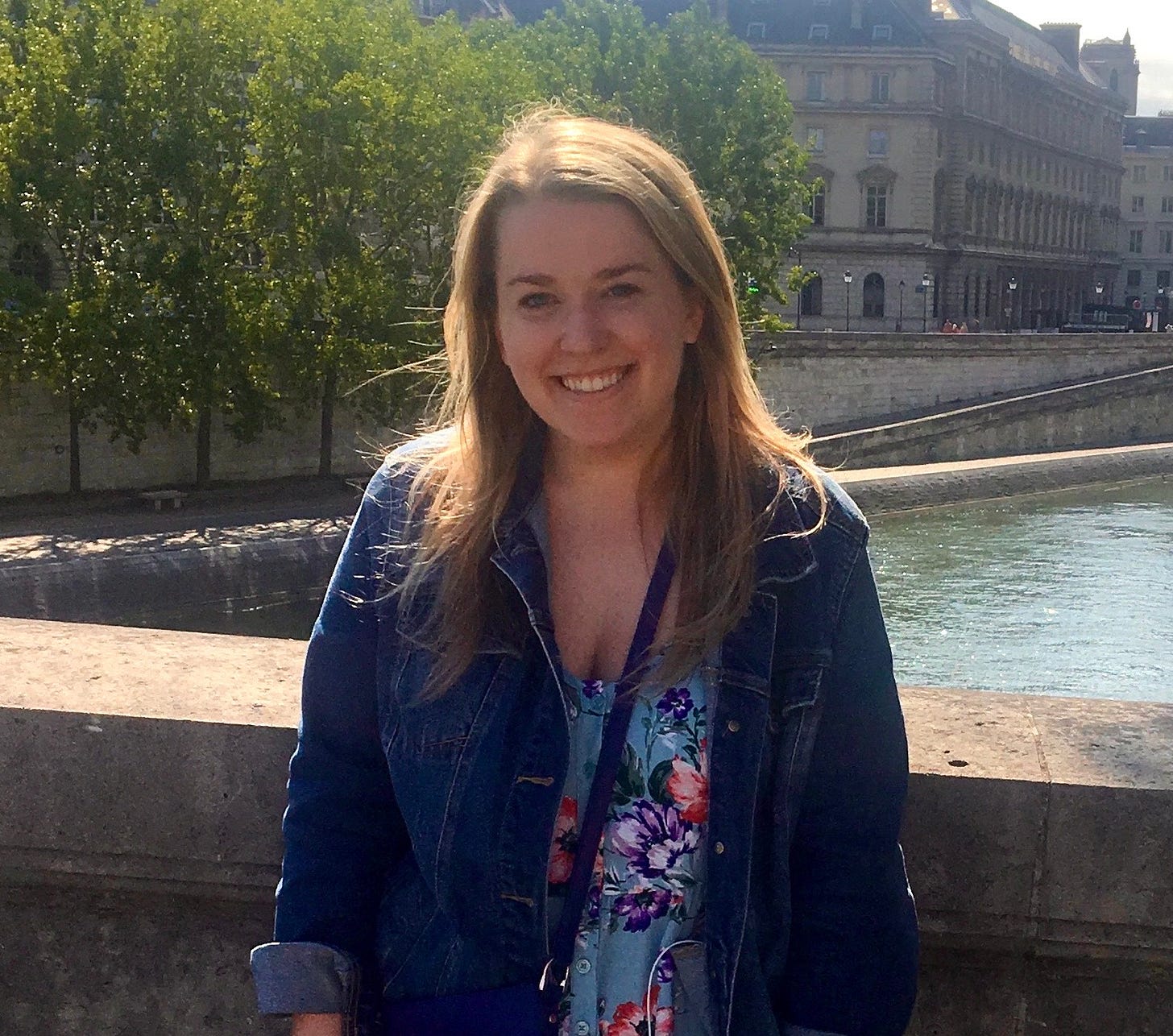 Q&A With Jamie Primeau, an Editor & Writer at Nicki Swift
For those who aren't familiar with the site, what is unique about how Nicki Swift covers celeb news?
I'm going to pull the answer directly from our site, since I truly think this sums it up best: "Plenty of entertainment news brands tackle Hollywood, but Nicki Swift stands apart in style and smarts. Spending time with us is like hanging out with friends who keep the conversation clever, quick, and classy. We dish out the news on all your favorite celebs, add expert analysis, then move on to the next hot topic, all without breaking a sweat."
What was your path like from college leading up to now?
Oh gosh, my path has included a range of different jobs, but almost all centered on a love of words and storytelling! My first post-college job was at Seventeen (where I'd interned twice), selling ads for their prom issue. I adored the magazine, but also quickly learned cold-calling was not my strong suit. Then I spent time at a Scholastic teen health magazine, where I was an EA and then an Assistant Editor. 
Around that same time, I began writing for Bustle on the side, which eventually led to several editing roles on their Entertainment team. Now, I'm at Nicki Swift, covering celebrity news. I also spent time as a freelance writer in-between some of those jobs, learning how to tell stories for a variety of publications, including TODAY.com, Cosmopolitan.com, and Metro New York.
What advice do you have for journalists whose careers are currently on pause due to the pandemic?
Admittedly, I loved everything that Jada Gomez wrote a few weeks back for this same newsletter. (Seriously, go read what she said!). But if trying to keep it original, I'd say take this time to reevaluate what you really want—what will truly make you happy in your career—and set concrete action steps to work towards that vision.
Granted, job listings are far and few between right now, but that doesn't mean you can't set intentions or hone your skills in the meantime. Plus, I think the most important thing is being kind to yourself! Even though it's great to set goals and dream big, being flexible and patient is key when so much is outside of our control right now. And that's perfectly okay -- to be cheesy and quote the Lizzie McGuire theme song, "We'll figure it out on the way."
You're the most knowledgeable ice cream connoisseur I know. What do you think is the must-try ice cream of the summer?
One of my all-time favorite ice cream companies is Ample Hills Creamery (I even worked there as a scooper a few summers ago!), but they recently underwent a change in owners and promise to be re-opening soon. Although I'm a bit sad that they've cut ties with the original owners, I'm very curious and excited to see what comes next!
In the meantime, I'm a big fan of Van Leeuwen ice cream -- they have a location near me in Brooklyn and serve a range of tasty flavors, including plenty of vegan options. They also teamed up with an Instagram account called @IceCreamForChange to "raise money to support organizations that work to dismantle systemic racism" on National Ice Cream Day (7/19). Ice cream with a side of social justice? Yes, please!
Follow Jamie Primeau on Twitter: @JamiePrimeau.
---

July's Gig Seekers Thread is still going strong. If you're looking for a job, leave a comment about what you're looking for—you don't need to be a subscriber or based on the West Coast to participate.
If you're a hiring manager, check out these talented journalists!
---

---

Reminder: Due to the lack of journalism jobs out there, I've been included some copywriting, social media marketing, and internal comms jobs to give you the best chance at landing a role.
Orange County Area
Los Angeles Area
Riverside Area
Santa Barbara Area
San Francisco Bay Area
Weaverville, California
Albany, Oregon
Medford, Oregon
Remote/Many Locations
Internships
Fellowships/Grants
---
Support This Newsletter!
Send along jobs and feedback to hello(at)westcoastmediajobs.com or use this contact form. You can also tag @MalloryCarra & @WestMediaJobs to flag any relevant jobs on Twitter.
Until next week! Stay safe.